The Detroit Medical Center (DMC) is the leading academically–integrated hospital system in Metro Detroit, and one of the largest health care providers in Southeast Michigan. During our 150+ years of caring for the community, we have been recognized nationally with top awards in many aspects of hospital operations and patient care. The DMC is able to achieve these awards because of our exceptional employees.
The Detroit Medical Center is one the largest academic medical centers in the United States, with a long and rich history of medical education, for more than 100 years. We train more physicians than any other hospital in Detroit.
Our evidence-based approach inspires confidence and spurs innovation. It ensures that we are making treatment decisions based on our experience, on the best available research and our understanding of each patient as an individual.
Our commitment to our patients
Our commitment to patient care and improving patient outcomes is part of everything we do. It's our mission. It's our promise to every patient and every family who entrusts their care to us.
To meet the needs of our community, we operate 8 hospitals and more than 140 clinics and outpatient facilities across southeast Michigan, including a nationally recognized dedicated pediatric hospital (Children's Hospital of Michigan) as well as a nationally recognized rehabilitation hospital (Rehabilitation Institute of Michigan). We offer an inclusive, diverse and supportive environment. Knowing that we are better together, our teams are highly collaborative and integrated to deliver the high quality and compassionate care our patients expect and deserve. Staff members have a voice in forming our culture; one that is often referred to as "my forever family" and "colleagues who have my back".
The DMC has a proud legacy of caring for the people and the families that call Metro Detroit home; they're our neighbors, our friends, and our community. That's why the DMC serves everyone in the community who needs us; no one gets turned away who comes to us for care. From local food drives to our long-standing commitment to educate and empower our community towards better health, you can count on the DMC. There's a spirit of caring and togetherness that you will experience when you join the DMC family. We are a community build on care.
At the DMC, we are committed to maintaining an environment of Equal Opportunity and Affirmative Action. If you need a reasonable accommodation to access the information provided on this web site, please contact the DMC facility where the position is available, for further assistance. All qualified applicants will receive consideration for employment without regard to race, color, religion, sex, sexual orientation, gender identity, national origin, age, protected veteran status or status as an individual disability.
Employee Benefits
At the DMC, health and well-being are important to us, so we provide a range of benefits and options to help meet the needs of all eligible employees. In addition to a range of healthcare plans, including higher and lower deductible options, we offer dental, vision and an employee assistance plan. Basic life insurance and Accidental Death and Dismemberment insurance are provided for free to eligible plan members. Employees can also choose to participate in one of several supplemental life insurance and/or disability plans, a legal services plan and an identity protection plan. For those employees who are looking for support to care for family members, we also offer child and elder care programs.

To help employees prepare for retirement, we offer a 401K savings plan, and an employee discount plan that includes discounts for a wide variety of products, including auto and home insurance and mobile plans.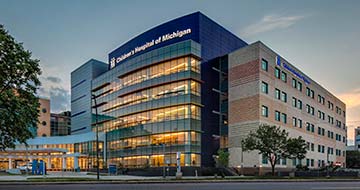 Join the Children's Hospital of Michigan team which has been dedicated to providing the highest quality of care to children and adolescents across Metro Detroit for over 135 years. Here, we are ranked among the best pediatric hospitals in the country, nationally recognized by U.S. News & World Report 14 years and counting. Children's Hospital of Michigan's inpatient hospital is located in midtown Detroit which houses our Level One Pediatric Trauma Center, dedicated Pediatric Burn Center, Level IV NICU, Level IV Epilepsy Center and Metro Detroit's only dedicated 6-bed pediatric bone marrow transplant unit. We are also the only center in the state for pediatric heart, kidney and liver transplantation at a freestanding children's hospital. Close to home, we have six outpatient facilities throughout Southeastern Michigan. Here, you'll work side-by-side with dedicated pediatric physicians and residents to deliver the highest quality of care to some of our youngest patients.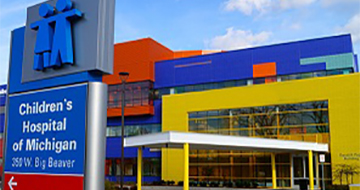 Join our Children's Hospital of Michigan Troy location which offers a 24/7 Emergency Department, outpatient surgery, pediatric specialty clinics, rehabilitation, imaging and diagnostic services. Children's Hospital of Michigan Troy is an integral part of the community, seeing approximately 60,000 patients annually from across Oakland and Macomb Counties. We are part of an award winning hospital, ranked among the best pediatric hospitals in the country, nationally recognized by U.S. News & World Report 14 years and counting. Our focus at Children's Hospital of Michigan Troy is entirely on serving children, with physicians, nurses, and staff who are specially trained to care just for them.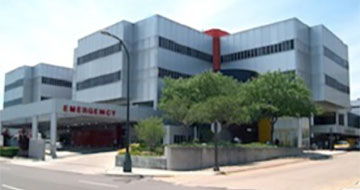 Join the team at Detroit Receiving Hospital which is a Level I Trauma Center, the highest verification given by the American College of Surgeons Committee on Trauma. Detroit Receiving has a long standing history of providing advanced clinical care in our community; home to one of Michigan's largest adult burn care centers and the only American Burn Association Verified Adult Burn Center in Detroit, as well as the first hospital in Detroit to be certified as a Primary Stroke Center. Today, Detroit Receiving is recognized by the Joint Commission as an Advanced Thrombectomy-Capable Stroke Center. At Detroit Receiving Hospital, you can grow your career skills and be a vital member of our team dedicated to improving the health of our community.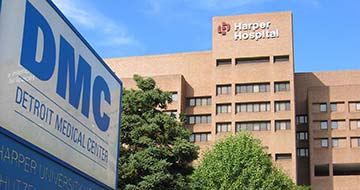 Join the team at Harper University Hospital, which was nationally recognized in 2022 by U.S. News and World Report as high performing in gastroenterology & GI surgery, geriatrics, chronic obstructive pulmonary disease, heart attack, heart failure, kidney failure and pneumonia. As a specialty referral hospital, Harper provides expertise in neuroscience, minimally invasive surgery, bariatric surgery, vascular services, multidisciplinary cardiovascular services, hypertension, stroke prevention and heart failure. At Harper University Hospital, you can grow your career skills through our wide range of specialties, and help support the overall health of the communities we serve.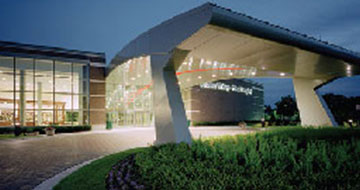 Join our DMC Huron Valley-Sinai Hospital (HVSH) team that has proudly served the Oakland County area since 1986. A full-service community teaching hospital designated as a Level III Trauma Center and Primary Stroke Center, our skilled team is recognized for high quality metrics and compassionate care in multiple specialties, including cancer, cardiovascular, neurology, orthopedics, radiology and comprehensive women's health. At HVSH, you can grow your career skills and help support the overall health of the communities we serve with a variety of community initiatives held throughout the year.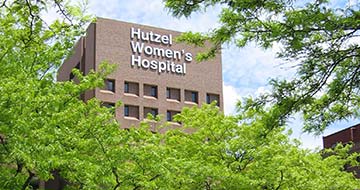 Join the team who support Michigan's first hospital dedicated to the unique needs of women and babies. Ranked multiple times by U.S. News and World Report, Hutzel specializes in traditional and high-risk pregnancies. The Maternal Special Care Unit is the only unit of its kind in the tri-county area and Hutzel is home to both a Neonatal Intensive Care Unit (NICU) and a Special Care Nursery to provide advanced care to critically ill newborns and premature babies. Hutzel Women's Hospital provides a wide range of opportunities to grow your career or leverage your expertise to help support the health of the women in our community.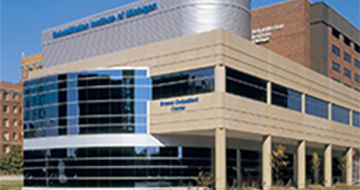 Join our team who is ranked as one of the best physical rehab centers in the U.S. by Newsweek, DMC Rehabilitation Institute of Michigan (RIM) is southeast Michigan's only freestanding, academic, rehabilitation hospital, solely dedicated to helping persons recovering from neurologic, orthopedic and medically complex conditions return to their homes, lives and community at their highest level of function and independence. RIM offers a unique practice environment, with a strong emphasis on a collaborative and multidisciplinary approach to patient care and rehabilitation that differentiates us from the acute care setting. RIM is accredited by the Joint Commission and the Commission on Accreditation of Rehabilitation Facilities (CARF) for our stroke, brain injury, spinal cord injury and amputation specialty programs. In addition to our 69-bed inpatient hospital, RIM operates over 20 outpatient therapy clinics throughout southeast Michigan.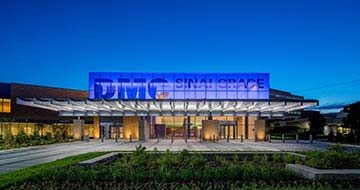 Join our team at DMC Sinai-Grace Hospital (SGH) who have been proudly serving Northwest Detroit for over 130 years. A verified Level II Trauma Center, a designated Primary Stroke Center and accredited by the American College of Radiation Oncology in Radiation Oncology, SGH has highly trained and experienced clinical teams delivering compassionate care. From primary care through advanced robotic surgery, and interventional cardiac care to advanced women's care including labor and delivery, members of the SGH team are able to practice clinical care in a setting that encourages their career growth while providing comprehensive care to the community we serve.