New Year's babies: Metro Detroit hospitals announce first babies born in 2023
Jan 4, 2023

A couple Metro Detroit hospitals have announced the first babies who were born in 2023.
DMC Sinai Grace Hospital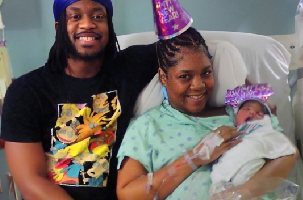 The first baby of 2023 for DMC Sinai Grace Hospital has been born.
Mayven Pierre Clark was born at 12:22 a.m. on Jan. 1, 2023.
The baby girl was born at 6 lbs and 14 oz.
Let's congratulate her parents from Detroit, Daysha and Romell, on a successful pregnancy.