Joel Keiper Returns to DMC as Regional Chief Business Development Officer
Jul 28, 2016

Joel Keiper returns to the Detroit Medical Center (DMC) as its regional chief business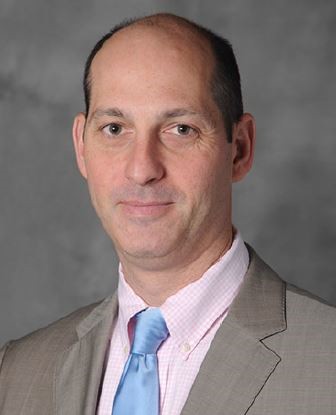 development officer, effective July 25. In this role, Keiper will focus on business development for the DMC. He also assumes responsibility for physician integration, physician relations management and service line development as DMC continues on its path to becoming a Top 15 health care system.
"We are pleased to welcome Joel back to the DMC," said CEO Joe Mullany. "Joel's entrepreneurial flair and his past successes in developing and implementing corporate growth strategies makes him the ideal candidate and only choice to fill this vital position."
Keiper returns to DMC after five years as vice president of strategic planning for Henry Ford's Health Alliance Plan. His career has encompassed positions that required strategic planning and industry intuitiveness, and a vision and ability to analyze new trends and apply them to the operations and direction of the health care industry.
"I am excited about my return to the DMC," said Keiper. "Since my departure, there have been many great changes resulting from DMC's $850 million dollar capital investment. Now that the investment has been made, I'm eager to bring other new and exciting opportunities to the table that will benefit DMC, our patients and the city of Detroit."
While at DMC from 2005 to 2010, Keiper was corporate vice president of business development and planning, driving strategic planning efforts, network development, financial and service line analyses and the project management of core business strategies that drove physician alignment and market share growth.
Keiper earned his Master of Business Administration and a Master of Health Services Administration from the University of Michigan after graduating from Michigan State University with a BA in Business Administration Pre-Law, with a concentration in economics. He has served as a board member on numerous hospital/physician joint ventures and ambulatory surgical centers, and is active in several national and local professional associations.