DMC Names New Leadership on Main Campus
Jan 8, 2019

DETROIT — The Detroit Medical Center (DMC) is pleased to announce the appointment of new Chief Medical Officer, Dr. Leonardo Lozada, and new Chief Nursing Officer, Travis Maher, BSN, MSM, for Detroit Receiving, Harper University and Hutzel Women's Hospitals.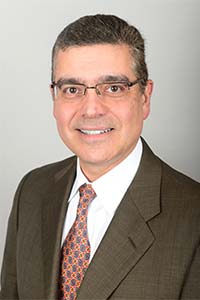 Dr. Lozada comes to DMC from Saint Luke's Health System in Kansas City where he served as Senior VP and Chief Physician Executive. In this role, Dr. Lozada has been responsible for integrating care across all service lines in the 11 hospital system, effectively changing their focus from a hospital-centered model to a patient-centered model. In addition, he has also served as a chief advisor on all matters related to Population Health, Healthcare Reform, Care Team Model Redesign and Clinical Affiliation Agreements with non-system healthcare organizations.
An Anesthesiologist by training, Dr. Lozada completed residency at the Cleveland Clinic and a fellowship in Neuro-anesthesiology at the Mayo Clinic. He also holds an MBA from Duke University.
"We are excited to have Dr. Lozada at our three hospitals where he will be a tremendous asset to the community," said Scott Steiner, CEO of Detroit Receiving, Harper University and Hutzel Women's Hospitals. "Dr. Lozada brings a wealth of experience and expertise with him to Detroit."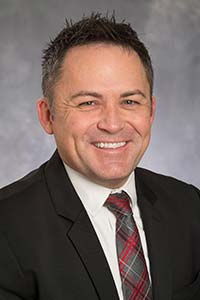 Maher comes to DMC from Abbott Northwestern Hospital in Minneapolis where he served as the Chief Nursing Officer of the 631-bed teaching and Magnet designated hospital. In this role, Maher led more than 2,300 employees in the nursing division and has been recognized for his experience in building high functioning teams. Some of his accomplishments include improving nursing communication from the 28th percentile to the 78th percentile, the utilization of change management strategies to reduce hospital-acquired C-DIFF, CAUTI and CLABSI rates, and the improvement of hand hygiene scores from 64 percent to 90 percent overall.
Maher holds a Bachelor of Science in Nursing from Dickinson State University and a Master of Science in Management from Cardinal Stritch University.
"Travis will be a great addition at our hospitals," Steiner said. "His leadership capabilities are well suited to fit our culture of high quality care at Detroit Receiving, Harper University and Hutzel Women's Hospitals."