DMC CEO Dr. Anthony Tedeschi Announces Retirement
Dec 12, 2019
Dr. Audrey Gregory Named New CEO
DETROIT, Dec. 12, 2019 - The Detroit Medical Center's chief executive officer, Dr. Anthony Tedeschi, has announced his retirement. Audrey Gregory, Ph.D., R.N., president of the DMC and chief executive officer, Adult Central Campus, has been named the new CEO for the DMC effective Jan. 1, 2020. Dr. Tedeschi will remain part of the DMC team through March 2020 to provide counsel and assist with the transition of leadership.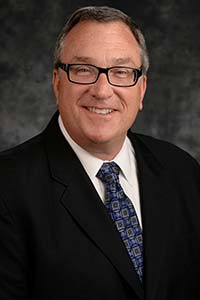 Dr. Tedeschi is a highly respected leader with more than 20 years of operational and clinical leadership experience in healthcare. He joined the DMC in 2017 from Tenet Healthcare's former Chicago market. He has been recognized by Becker's Hospital Review as a physician leader and by Modern Healthcare as one of the 50 Most Influential Clinical Leaders in both 2018 and 2019.
"Tony is a thoughtful leader who made caring for the Detroit community his passion," said Saum Sutaria, M.D., Tenet's president and chief operating officer. "He has demonstrated an unwavering commitment to our patients and their families and has been instrumental in creating a culture of compassion, safety and quality that our staff and patients expect and deserve. He will be missed, and we wish him all the best in his retirement."
Under his leadership, the DMC has invested in a full spectrum of healthcare services designed to expand access to care and support the health and well-being of the people in its communities. This includes expanding the DMC's residency program, enhancing the clinical research program and opening the six-story, 185,000 square-foot tower at Children's Hospital of Michigan.
"It has been a pleasure serving the Detroit community," said Dr. Tedeschi. "The DMC is an extraordinary place. At the heart of the DMC are the staff and physicians who work hard every day to make a difference in the lives of the patients we have the privilege to serve. I have enjoyed making Detroit my home and working with our staff physicians and community members over the last several years. I am excited for DMC's future under Audrey's leadership."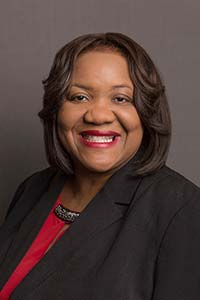 Dr. Gregory, who joined the DMC in October, has been recognized nationally for her commitment and dedication. Dr. Gregory came to the DMC from Saint Francis Healthcare System in Memphis, where she served as Tenet's market CEO, and CEO of St. Francis Hospital – Memphis.
Dr. Gregory has worked at Tenet for 15 years in a variety of senior leadership roles at other Tenet hospitals, including chief nursing officer, chief operating officer and CEO.
"Dr. Gregory's extensive experience as a clinical leader and her strong background in nursing and hospital administration will benefit the Detroit community," said Sutaria. "Her knowledge makes her the perfect choice to lead the DMC and build upon the legacy created by Dr. Tedeschi and the DMC leadership team."
Dr. Gregory earned a Ph.D. in global leadership from Lynn University in Boca Raton, Florida. She earned both a master's degree and a bachelor's degree in nursing and a master's degree in healthcare administration from Armstrong Atlantic State University in Savannah, Georgia.