Detroit Medical Center Names Tenet Heroes
Jun 21, 2022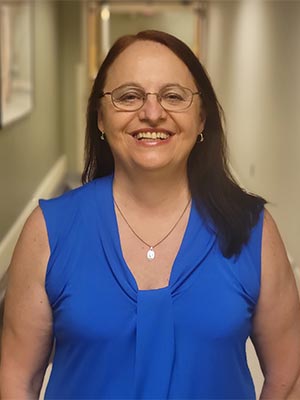 DETROIT — The Detroit Medical Center announced that Olga Melnick, staff nurse at DMC Huron Valley-Sinai Hospital, and Pamela Wilson, patient access manager at DMC Harper University Hospital-Hutzel Women's Hospital, has been honored by Tenet Healthcare as part of its annual recognition program. Both Olga and Pamela has been named a Tenet Hero Hall of Famer for their outstanding contributions in 2021.
The Tenet Heroes program celebrates those individuals who make a meaningful impact within their communities and go above and beyond their daily responsibilities. Nominated by leadership and/or fellow colleagues, Tenet Heroes exemplify the company's core values and commitment to its mission.
What makes Olga stand out above the rest in 2021 is her devotion to her team and to our patients. She defines the word teamwork. Olga is an experienced infusion nurse and the go-to person for inpatient departments when someone requires chemotherapy infusion. She will always come in to provide infusions to patients, whether it's a day shift or night shift, a weekend or her day off. Olga even cut her vacation short to come in to care for our patients in the Cancer Center. She puts the patient first, always. Nursing is actually a second career for Olga. Born and raised in Ukraine, Olga immigrated to the United States in the early 2000's. Prior to coming here she studied Economics, Engineering and Computer Science at Kiev University, earning a Master's degree and had more than 20 years of experience in the computer field. Olga made a significant change in career when moving to Michigan and enrolled in an accelerated second degree BSN program at Oakland University. Olga began her nursing career at Huron Valley-Sinai Hospital and has been a consistent and valuable member of staff since 2006.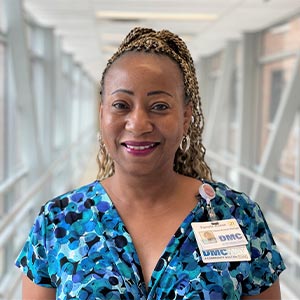 Pamela Wilson stands out for her devotion to service and the support she provides to the DMC and community. Pam is responsible for one of the busiest outpatient diagnostic departments in the Detroit market. She has worked to develop her team and update processes to keep up with the ever-changing needs in our new world with COVID. Pam organized our onsite efforts to help with COVID vaccine registrations and spent many hours working to clear upload data that was missed prior to the development of a formal process. Pam is an amazing person in general, with a kind heart and unwavering loyalty to her team and facility. Outside of work, Pam recognized that in many communities across the city, there was a lack of a reliable source of accurate information on COVID-19 mandates and other information. She worked to create a newsletter, delivering them door-to-door during this time to make sure that her fellow citizens had accurate and up-to-date information. This was in addition to continuing the community events that she sponsored to help her neighbors with completing applications for medical assistance, Medicaid applications, food assistance and any other help that she could provide. Consistently reliable and compassionate, she takes great pride in her work and in serving others.
"Olga and Pamela are true inspirations who continue to make a positive and meaningful impact in our community each day," said Brittany Lavis, Group Chief Executive Officer of the Detroit Medical Center. "We are deeply grateful to Olga and Pamela for their dedication, selfless efforts and commitment to our mission."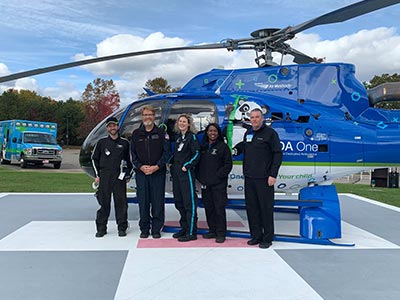 The 2021 Tenet Heroes recipients from the DMC this year include Heather Kerber, staff nurse at DMC Detroit Receiving Hospital, who works in the ICU and COVID ICU; Anita Rodgers-Craig, therapeutic recreation specialist at DMC Rehabilitation Institute of Michigan; Martine Adel, staff nurse in the ICU at DMC Harper University Hospital; Hesham (Sam) Moustafa, plant maintenance director at DMC Sinai-Grace Hospital; and the 23-member PANDA (Pediatric and Neonatal Dedicated Ambulance) One team at Children's Hospital of Michigan.