Community Leader Appointed Executive Director at Sinai-Grace Guild Community Development Corporation
Jan 14, 2019

DETROIT, Jan. 14, 2019 – Sinai-Grace Guild Community Development Corp. (SGGCDC), the non-profit organization committed to promoting a thriving, healthy and sustainable Northwestern Detroit, recently announced that Lisa P. Jones was named executive director. With more than a decade of executive management experience, Jones will help raise diverse sources of funding for new and existing projects and support the organization's mission towards becoming a community development corporation dedicated to helping the underserved residents of the area.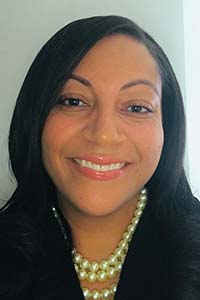 "Lisa has a proven track record in helping both the public and private sectors thrive," said Dr. Abby Freeman, president of the SGGCDC. "Her innovative ideas and solution-driven mindset will help take SGGCDC to the next level by elevating our initiatives to improve economic security, health and quality of life for northwestern Detroit residents."
Conrad Mallett, CEO of Detroit Medical Center's Sinai-Grace Hospital, added, "As a leader with progressively responsible knowledge in planning, developing, and executing operational strategies within the private and public sectors, Lisa brings deep experience in helping with community relations and driving effective programs to address the many social determinants of health. We're proud to support her and the Sinai-Grace Guild Community Development Corporation in every endeavor."
Before joining SGGCDC, Lisa worked for the City of Detroit as the Agency Chief Financial Officer for the Detroit Police Departing overseeing a budget of $300 million and fiscal operations. Prior to that, she served as deputy director for the Office of Grants Management where she coordinated and supervised financial and programmatic activities related to over $500 million in grants and contracts.
Lisa received her Bachelor of Arts from the University of Michigan and master's degrees from University of Illinois and Northwestern University.
The DMC made a 5-year commitment to support the organizational capacity and programs of SGGCDC, which has used the funding to hire personnel and provide match funding to grant awards from Enterprise Community Partners, Inc. (ECP). Enterprise Community Partners has awarded SGGCDC three grants totaling $130,000 to date to develop a strategic framework, and support SGGCDC's Aging in Place initiatives which include connecting older adults to workforce opportunities and a weatherization program for seniors in Northwest Detroit.