Technology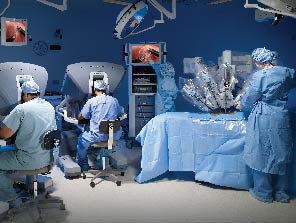 The DMC Heart Hospital is the first and only hospital in Michigan dedicated solely to all forms of heart and vascular disease, and brings our cardio specialists together in one place to work for your care. This $77.5 million structure is part of the $850 million DMC invested throughout its system, to enhance the care, comfort and convenience for patients and families. While providing extraordinary care, at the Heart Hospital and at DMC Sinai-Grace and DMC Huron Valley-Sinai Hospitals, our specialists collaborate on research and discoveries that impact cardiac care nationally, and provide community-focused heart health education.

DMC Heart Hospital specialists were among the first in Michigan to implant a coronary artery disease patient with a newly FDA-approved dissolving heart stent that over time, allows the artery to be restored to its natural state, unlike metal stents.

Using a live video feed from the cardiac catheterization lab to a training room, a group of cardiologists watched DMC Heart Hospital specialists perform four complex procedures that offer new options for treating certain heart failure patients who are too sick for surgery or who don't want traditional surgery.
Cardio procedures
Carotid Stenting
Complex High-Risk
Interventional Procedures (CHIP)
Coronary Atherectomy
Limb Salvage
Percutaneous Coronary
Intervention (PCI)
Peripheral Angioplasty
Pulmonary Embolectomy
Transcatheter Aortic Valve
Replacement (TAVR)
Transluminal Percutaneous
Coronary Angioplasty
Renal Artery Stenting