New CEO at DMC Huron Valley-Sinai Hospital
Mar 13, 2023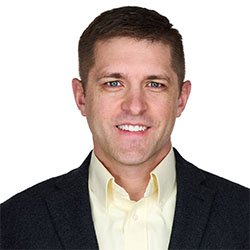 The Detroit Medical Center has named Lance Beus the new Chief Executive Officer at DMC Huron Valley-Sinai Hospital. He joins the DMC from Clinton Memorial Hospital in Wilmington, Ohio, where he served as CEO.
He has extensive experience in healthcare administration, having worked in a variety of key leadership roles throughout his career. He is an accomplished leader with expertise in operations and clinical management and has provided oversight and direction for capital improvement initiatives, and has built strong relationships with physicians and other care providers.
Beus earned an undergraduate degree in sociology from Brigham Young University in Provo, Utah, and a Master of Public Health-Healthcare Administration from the East Tennessee State University in Johnson City, Tenn.