Detroit Medical Center Names New Group Chief Nursing Officer
Dec 11, 2020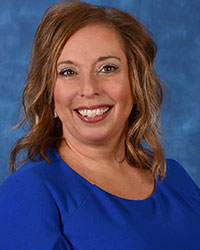 The Detroit Medical Center has named Sheri Underwood, M.S.N., B.S.N., as Group Chief Nursing Officer. Her appointment is effective Dec. 7. Underwood, who has been CNO of DMC Huron Valley-Sinai Hospital for 2 ½ years, will continue to serve in that role.
Underwood is an accomplished and influential leader with extensive experience in building teams, expanding healthcare programs and has a proven track record in the successful planning and direction of activities that enhance operations and improve clinical quality.
Underwood has served in various hospital leadership positions with a strong focus on improving quality of care and the patient experience. Prior to joining the DMC she worked as an Account Leader and Coach with the Studer Group (Huron Healthcare) in Pensacola, Florida. Underwood also served in a variety of leadership roles with McLaren Health Care, including serving as Vice President of Patient Care Services/Chief Nursing Officer at McLaren Central Michigan in Mount Pleasant.
"Sheri has already proven to be an incredible asset to the DMC. The experience and expertise she brings to this role will be vital as we continue to stay true to our mission of providing our community with safe, compassionate and high quality care," says Audrey Gregory, Ph.D., R.N. Chief Executive Officer of the Detroit Medical Center.
Underwood earned her master's degree in nursing from Saginaw Valley State University, and bachelor's degree in nursing from Oakland University.