Rehabilitation Institute of Michigan Appoints Chief Nursing Officer
Sep 25, 2018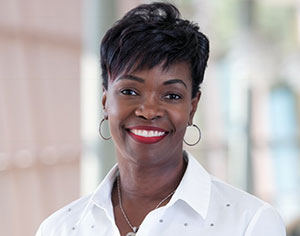 The Rehabilitation Institute of Michigan is pleased to announce the appointment of Bridget Leonard, DNP, as its new Chief Nursing Officer. In her new role, Leonard will assume the operational responsibility of nursing care at the Rehabilitation Institute of Michigan (RIM). As a member of the administrative team, Leonard will play a key role in facilitating and directing nursing leadership and quality of nursing patient care.
"Bridget is a strong nursing leader with expertise in engaging physicians, nurses and staff enriching the patient experience," said RIM Interim CEO Patty Jobbitt. "Bridget is an excellent example of a nurse who cares for her patients, is committed to high quality care, and because of her experience and dedication, can lead other nurses in caring for our patients."
Leonard has 22 years of health care industry experience. She has spent nearly 10 years with RIM where she was most recently the interim chief nursing officer. Leonard was responsible for nurse staffing, customer service, and was the patient navigator for the hospital.
Leonard assisted in achieving and sustaining improvement in clinical outcomes and financial results. She was honored with multiple awards, including being named an honoree for the Michigan Chronicle Women of Excellence in 2017. She was also a RIM Employee of the Year nominee in 2010 and 2012.
Prior to working at RIM, Leonard spent nine years working for Mariner Health Care Services where she served as a LPN Charge Nurse and Director of Nursing. While at Mariner, she oversaw 80 nurses and certified nursing assistants and developed and implemented policies and procedures improving patient care while meeting state and federal guidelines.
Leonard completed her undergraduate education and master's degree at the University of Phoenix-Southfield. She is an active member of the adjunct faculty at University of Detroit Mercy and is an ambassador for the American Heart Association.