Luanne Thomas Ewald Named Chief Executive Officer of DMC Children's Hospital of Michigan
Jun 26, 2016

The Detroit Medical Center (DMC) announced today that it has named Luanne Thomas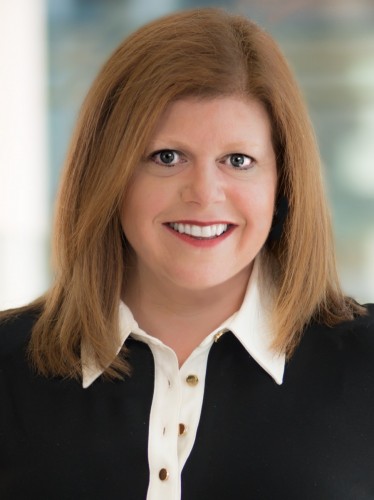 Ewald, FACHE to CEO of DMC Children's Hospital of Michigan, effective July 1. Luanne previously served as DMC Children's Hospital VP of Business Development and Strategic Planning and Interim CEO of DMC Children's Hospital of Michigan since April 2016.
"Luanne has been a devoted leader at the DMC for many years and is a strong champion for Children's Hospital," said DMC CEO Joe Mullany. "Her innovative ideas and solutions will take all Children's Hospital of Michigan locations to the next level in performance and quality improvement positioning those facilities for continued success."
Luanne will focus on the continual growth of DMC's key pediatric service lines and on the expansion of both ambulatory and inpatient pediatric and surgical services. She will continue to harness and develop strategic key relationships with our pediatric physicians, local partners and referral sources. Along with DMC senior leadership, Luanne will work to combine the foundation of the Children's Hospital legacy with the future of health care for the entire DMC.
"The Children's Hospital Board unanimously and enthusiastically endorsed Luanne as our new CEO," said Children's Hospital of Michigan Board Chair Erica Ward Gerson. "Her long-time dedication to Children's and her vision for our future makes her the ideal choice to lead us to the next level."

Joining DMC in 1993, Luanne quickly advanced to various hospital leadership positions including Director of Women's Services, Chief of Staff to DMC CEO and DMC Corporate Vice President of Business Development and Marketing. In those roles she was responsible for ambulatory network development, pediatric clinically integrated network development, program and facility planning, the Physician Link Line and physician recruitment and relationships across all of DMC. As the VP of Business Development and Strategic Planning for the Children's Hospital, she was instrumental in the vision, development and successful launch of the new Children's Hospital of Michigan - Troy.
Luanne received her Bachelor of Science Degree in Business Administration, with a specialization in Marketing, from Marquette University, Milwaukee, WI and a master's degree in Hospital and Health Administration from Xavier University, Cincinnati, Ohio. Luanne is also a recent graduate of Tenet Health's Leadership Academy 2016. The DMC is in the Detroit Region of Dallas-based, Tenet Health.
For more information on the Detroit Medical Center, visit www.dmc.org or call 1-888-DMC-2500.