Huron Valley-Sinai Hospital Scores 'A' Rating From Leapfrog
Nov 7, 2019

DETROIT- Detroit Medical Center's Huron Valley-Sinai Hospital received Leapfrog's top A rating in the Leapfrog Group's Fall 2019 Safety Score. This grade is a reflection of the hospital's continued commitment to delivering safe, high-quality patient care.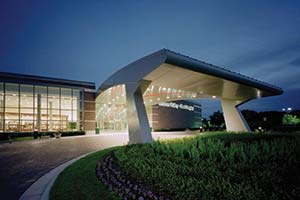 "This recognition is a tribute to our dedicated care teams and staff and their commitment to providing our patients with the most compassionate, high quality care with a focus on safety," said Dr. Anthony Tedeschi, chief executive officer of the Detroit Medical Center.
Huron Valley-Sinai Hospital is one of only handful of hospitals in the U.S. to receive straight A's since Leapfrog began the patient safety scores in 2012.
Twice each year, the Leapfrog Group assigns grades to more than 2,600 U.S. hospitals based on their ability to prevent errors, injuries, accidents and infections. This Leapfrog Group Hospital Safety Score gives consumers a scorecard rating they can use to make health care decisions for themselves or a loved one. Health care quality and safety scoring methods, such as Leapfrog ratings and other publicly available ratings, are used by the DMC to further enhance its care delivery processes to best meets the needs of the communities who depend on the DMC.
The DMC remains focused on driving improvements in care delivery and patient satisfaction, as well as continuing its work on developing innovative treatments through its research, impacting people in southeast Michigan and beyond.