DMC Sinai-Grace Ranks as One of the Best in the U.S. for Stroke Survival
Mar 29, 2018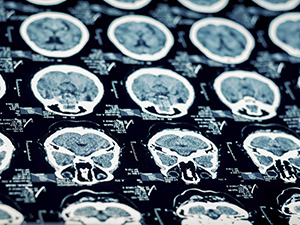 DMC Sinai-Grace Hospital made the most recent list of 44 hospitals with the lowest death rate for stroke patients, according to data from CMS. The information was pulled from Hospital Compare and represents data from July 2012 through June 2015.
DMC Sinai-Grace Hospital had a stroke death rate of 11.6 percent. The national rate of stroke death rate for patients is 14.9 percent.
The Sinai-Grace Stroke Team also earned the American Heart Association/American Stroke Association's (AHA/ASA) Get With The Guidelines® Stroke GOLD PLUS achievement award. Sinai-Grace also was recognized as a recipient of the AHA/ASA's Target: Stroke Honor Roll Award.
To earn these awards, hospitals must achieve 85 percent or higher adherence to all Get With The Guidelines-Stroke achievement indicators for two or more consecutive 12-month periods and achieve 75 percent or higher compliance with five of eight Get With The Guidelines-Stroke Quality measures to receive the Gold Plus Quality Achievement Award. To qualify for the Target: Stroke Honor Roll, hospitals must meet quality measures developed to reduce the time between the patient's arrival at the hospital and treatment with tPA.