DMC Rehabilitation Institute of Michigan Appoints Assistant Chief Nursing Officer
Aug 25, 2020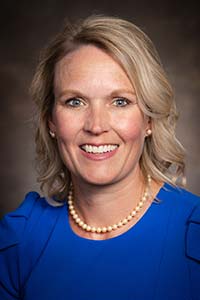 DETROIT — The DMC Rehabilitation Institute of Michigan has appointed Julie Nemens, MSN, RN, VA-BC, as its new assistant chief nursing officer. In her new role, Nemens will assume the operational responsibility of nursing care at the Rehabilitation Institute of Michigan. As a member of the administrative team, Nemens will play a key role in facilitating and directing nursing leadership and quality of nursing patient care.
"Julie is a strong nursing leader with expertise in engaging physicians, nurses and staff enriching the patient experience," said Patty Jobbitt, chief executive officer at the DMC Rehabilitation Institute of Michigan. "The Rehabilitation Institute of Michigan is fortunate to have such a strong nurse leader with vast experience across the DMC."
Nemens has worked in the DMC for 22 years in various nurse leadership roles, most recently as the administrative director for the Adult Central Campus, Critical Care, Cardiology, Vascular Access Service and Infusions. In 2020, she was the runner up for the Nightingale Award as an executive leader. Nemens has a master's degree in Nursing Leadership from Walden University and bachelor's degree in Nursing from the University of Detroit Mercy.