Detroit Medical Center Welcomes New Specialist-In-Chief of Neurology
Mar 17, 2022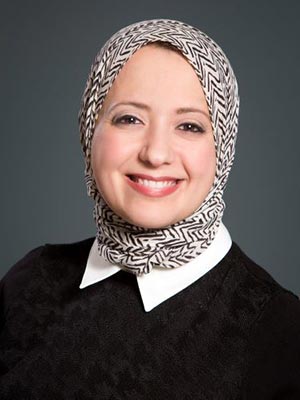 DETROIT — Maysaa Basha, M.D., has joined the Detroit Medical Center as its Specialist-in-Chief of Neurology. Her appointment is effective April 1, 2022.
Dr. Basha will provide medical direction and leadership for the Department of Neurology and will play a vital role in the program's continued growth. Dr. Basha is board certified in neurology, clinical neurophysiology and epilepsy. She serves as an Associate Professor in Neurology at Wayne State University and brings more than 15 years of diverse experience to her new role at the DMC.
A native of metro Detroit, Dr. Basha completed both her medical education and neurology residency at Wayne State University School of Medicine. She then completed epilepsy training at University Hospitals Case Medical Center in Cleveland, Ohio.
Dr. Basha will be replacing Jun Li, M.D., who has accepted a position with Houston Methodist Hospital in Texas.