Detroit Medical Center to be Health Provider at U.S. Figure Skating Championships
Jan 18, 2019

DETROIT — DMC Sports Medicine will serve as the exclusive medical provider for the 2019 GEICO United States Figure Skating Championships. The nationally televised event will be hosted at Little Caesars Arena beginning on January 19 and ending on January 27.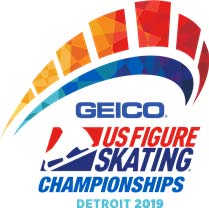 Beginning on January 19, the DMC's Rehabilitation Institute of Michigan will provide athletic trainers on site throughout the event for athletes and visitors along with DMC Sports Medicine and Emergency Services physicians.
"Through our renowned orthopedic, neurological and emergency services, we are dedicated to the health and safety of athletes and their families," said Patty Jobbitt, Interim CEO of the Rehabilitation Institute of Michigan. "We are proud to partner with USFS to promote sports safety awareness as we continue to provide Detroit residents with top quality health care services."
As the Official Healthcare Services Provider of the Detroit Tigers, Detroit Red Wings, and the Detroit Free Press Marathon, DMC Sports Medicine physicians are dedicated to providing patients with the same expert level of care they provide to professional athletes. DMC Sports Medicine physicians believe in a team approach to care, meaning an individualized treatment plan will be designed with input from a team of orthopedic surgeons, non-surgical sports medicine specialists, physical therapists and certified athletic trainers.
The U.S. Championships, held since 1914, is the nation's most prestigious figure skating event in the United States. U.S. champions will be crowned in ladies, men's, pairs and ice dance at the senior, junior, novice, intermediate and juvenile levels of the U.S. Figure Skating competitive structure. The event serves as the final qualifying event to make the U.S. World Figure Skating Team every year and the U.S. Olympic Team every four years.
The U.S. Championships annually attract more than 1,700 athletes, coaches, officials and media to the host community and is estimated to generate more than $18 million in local economic impact.