Detroit Medical Center Announces New Specialist-in-Chief of Orthopedics
Jan 5, 2023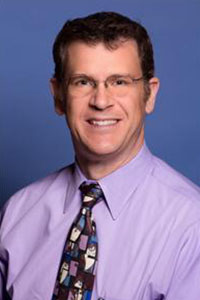 DETROIT — The Detroit Medical Center announced the appointment of Mark Mackey, M.D., as the new Specialist-In-Chief of Orthopedics, effective Jan. 1, 2023.
Dr. Mackey replaces Dr. Bryan Little, who has served as SIC of Orthopedics since 2018. Dr. Little is stepping down from this administrative role to allow more time to focus on his clinical practice at the DMC.
In his new role, Dr. Mackey will provide direction and leadership for the Department of Orthopedics and guide further development of our health system's orthopedic service line.
Dr. Mackey is an orthopedic surgeon in Commerce and is affiliated with multiple hospitals in the area, including DMC Harper University Hospital and DMC Huron Valley-Sinai Hospital. He received his medical degree from the University of Michigan Medical School in 1992 and served his residency and internship at the Detroit Medical Center, starting his internship at Grace Hospital in 1992. He has been board certified by the American Academy of Orthopedic Surgeons since 1999 and has served as Chief of Orthopedic Surgery at DMC Huron Valley-Sinai Hospital since 2016.