Six DMC Team Members Named Tenet Heroes
Apr 19, 2021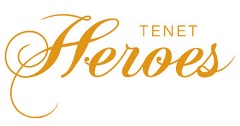 DETROIT — Our DMC heroes put the needs of others ahead of their own every day. They are the reason the Detroit Medical Center is "A Community Built on Care." Our family of nurses, doctors, health care professionals and support team go above and beyond to provide expertise and compassionate care to our patients.
Over the past year, the commitment and dedication that I have seen from our caregivers and team members at every level in our organization have been inspiring. You are demonstrating courage and strength in the face of unprecedented challenges, while staying true to our mission to deliver compassionate and life-saving care to our patients.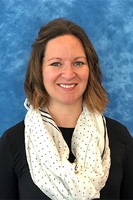 Six of our team members are receiving special recognition this year as Tenet Heroes, including Wendi Henning, a clinical social worker at DMC Children's Hospital of Michigan, who has earned a spot as a 2020 Tenet Heroes Hall of Fame winner. Wendi is a shining example of a true hero: providing hope and optimism for pediatric cancer patients even during the COVID-19 pandemic.
Described as "remarkably cheerful and upbeat", Wendi has organized and executed for 10-plus years the Annual Celebration of Life, a premier hospital-based social event uniting 2,000 childhood cancer survivors, current cancer patients, and their families for a daylong extravaganza. She spends hundreds of hours of her own time planning the event. For 2020, she not only reimagined the Annual Celebration of Life event to be a virtual experience, she also reimagined the bell ringing ceremonies for pediatric cancer survivors. Wendi ensured children who have spent years fighting cancer were able to ring the bell safely, surrounded by family and their care team.
Among the 2020 Tenet Heroes recipients from the DMC this year includes Amy Hamilton, MSN, BSN, director of patient care and critical care services at DMC Huron Valley-Sinai Hospital; Cheryl Perkins, BSN, RN, EFM, from DMC Hutzel Women's Hospital; Douglas Douthat, BSN, RN, from DMC Detroit Receiving Hospital; Melissa McCourt, PT, DPT, NCE, CBIS and Andrew Moul, PT, DPT, NCS, CBIST from DMC Rehabilitation Institute of Michigan; and Danita Terry, RN, BSN from DMC Sinai-Grace Hospital.
Amy Hamilton is an innovative, compassionate and extremely dedicated leader. She is admired by many for her achievements and qualities including her creative thinking to keep staff and patients safe, especially during the COVID-19 pandemic. Her ideas included designing welder shield walls for donning and doffing on the inpatient units and creating code-ready PPE boxes for Code Team response to COVID positive patients, just to name a few.
Cheryl Perkins embodies leadership and so much more. She was instrumental in developing a tool for nurses to measure the quantitative blood loss for a woman experiencing a postpartum hemorrhage, creating a predictive indicator without visual estimation of blood loss, enabling sooner detection and better outcomes. Cheryl has held drives for diapers and baby items, filling bags with items needed to care for newborns and donating them to needy families. She was a go-to person on her unit in the midst of the COVID-19 pandemic, working countless hours and all shifts to ensure the safety of her patients and team members.
Douglas Douthat is consistently recognized for his compassionate patient care by all those who work alongside him. Douglas consistently exceeds his nursing duties for his patients, often seeking out snacks or personal effects for his patients, knowing that small comfort items make a difference. Douglas was recognized by his team for his care of a patient with autism. The patient was scared and upset while in an unfamiliar place, calling out for her family. She would smile and was comforted whenever Douglas visited with her. Once his duties were complete, he would sing to her and stay by her side until she fell asleep. Douglas is a shining example of the "Community Built on Care" at DMC Detroit Receiving Hospital and the pride our team has in serving the community.
Melissa McCourt, a senior physical therapist, and Andrew Moul, a clinical physical therapy specialist, both work on the Neuroscience Unit at RIM. Looking for opportunities to improve the profession and ways to bring new techniques to our patients, Melissa and Andrew established a Neurologic Physical Therapy Residency Program at RIM. They saw it as a way to solidify RIM's standing as a top tier rehabilitation facility, and also offer the best and most innovative care for our large neurologic patient population. In September, 2020, RIM's Neurologic Physical Therapy Program received accreditation from the American Board of Physical Therapy Residency and Fellowship Education. In February, RIM's first Neuro PT Resident graduated. Thanks to Melissa and Andrew's innovative thinking and program oversight, RIM's Neuro PT Residency, advances the skills set of our practitioners and sets us apart from other sites in our region.
Danita Terry has worked at DMC Sinai-Grace for 24 years and has proven to be an incredible leader providing compassionate and quality care. Danita works the midnight shift by choice because she finds purpose in supporting patients when they tend to feel the most isolated and vulnerable. From purchasing personal care items for patients who do not have the means to buy them, to organizing a donation fund to help support a co-worker who had lost her husband to COVID, she goes the extra mile! Danita is also source of positive encouragement outside of the hospital in her community especially as it pertained to taking health precautions during COVID. She is a shining example of our community of care that we've created at DMC Sinai-Grace Hospital.
Thank you to the 2020 Tenet Heroes winners and thank you to all of our health care heroes! We all stand in awe of your heroic efforts.