Huron Valley-Sinai Hospital appoints Sheri Underwood as Chief Nursing Officer
Sep 7, 2018

DETROIT, MI-Sept. 7, 2018 — Huron Valley-Sinai Hospital is pleased to announce the appointment of Sheri Underwood, RN, BSN, MSN, as its new Chief Nursing Officer. In her new role, Underwood will assume the operational responsibility of nursing care at Huron Valley-Sinai Hospital. As a member of the administrative team, Underwood will play a key role in facilitating and directing nursing leadership and quality of nursing patient care.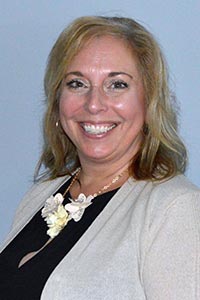 "Sheri is a strong nursing leader with a vision. She has expertise in engaging physicians, nurses and staff in a way that enriches the patient's experience," said CEO Karima Bentounsi. "As a service-oriented community hospital, Sheri was the perfect CNO choice for Huron Valley-Sinai Hospital. We are thrilled that she has joined our nursing team."
Underwood brings 27 years of health care industry experience to the role. Sheri comes to HVSH from the Studer Group, where she assisted hospitals in achieving and sustaining improvement in clinical outcomes and financial results, leading those organizations to win multiple achievement awards, including the Studer Group® Pillar Award, Excellence in Ambulatory Surgery and Excellence in Emergency Care.
Prior to her role at Studer Group, Underwood spent 14 years working for McLaren Health Care; She served as Vice President of Patient Care Services and Chief Nursing Officer. While at McLaren she led organizational efforts resulting in the Governor's Award of Excellence for inpatient clinical achievement in the acute care hospital setting (CARE Rounding initiative) and for achievements in improving health care associated infections.
Underwood completed her undergraduate education at Oakland University before acquiring a master's degree from Saginaw Valley State University. She is very active in community volunteerism and charitable affairs and prides herself on being an advocate for patients, employees and the nursing profession and is a valuable addition to our nursing and leadership teams.