Dr. Arti Madhavan Named Specialist-in-chief of Family Medicine at the Detroit Medical Center
Sep 16, 2021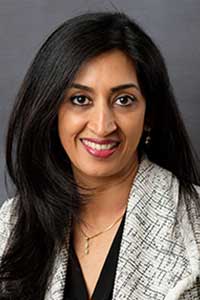 Dr. Arti Madhavan has been appointed to the position of specialist-in-chief of family medicine at the Detroit Medical Center, the Detroit-based health care system announced.
In her new role, Madhavan will provide medical direction and leadership for the Department of Family Medicine, playing a role in continuing departmental growth. She is a board-certified family medicine physician and has been practicing since 2000. She has been an attending physician at DMC Huron Valley-Sinai Hospital since 2005.
A proponent of providing comprehensive care, Madhavan emphasizes disease prevention and health promotion while working collaboratively with administration and nursing to reduce hospital readmissions and promote patient safety.
She earned undergraduate and medical degree from Lady Harding Medical College Delhi University in New Delhi, India. She completed a Family Practice residency at Wayne State University and the DMC.
Source: https://www.dbusiness.com/people/dr-arti-madhavan-named-specialist-in-chief-of-family-medicine-at-the-detroit-medical-center/