DMC Children's Hospital of Michigan Names New CEO
May 19, 2020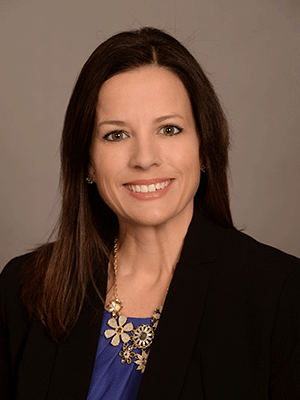 The Detroit Medical Center has named Kathy Donovan, MSN, RN, NE-BC, as the new chief executive officer of Children's Hospital of Michigan. The appointment is effective June 1, 2020.
Donovan has more than a decade worth of experience in healthcare administration including her most recent position as chief operating officer and chief nursing officer at SSM Health Cardinal Glennon Children's Hospital in St. Louis, Mo.
Donovan has a solid background in operations, patient care, and is considered a strong leader in driving growth and building physician relations. She was instrumental in providing direction and oversight of major capital improvement and construction projects, operations, strategy development and designated patient care/ancillary services. She also played a key role helping Cardinal Glennon achieve the MAGNET designation for nursing excellence for the first time. Prior to Cardinal Glennon, Donovan was the chief operating officer at Sunrise Children's Hospital in Las Vegas.
"Kathy will bring a tenacious attitude and a diverse set of skills to Children's Hospital of Michigan," according to DMC CEO Audrey Gregory, Ph.D., R.N. "She has extensive experience in pediatric hospitals and is adept at engaging key stakeholders in the hospital and the community to forge relationships that will be key in helping Children's Hospital of Michigan fulfill its mission of being one of the nation's leading providers of pediatric care."
Donovan earned a master's of science in nursing from the Goldfarb School of Nursing at Barnes Jewish College, and a bachelor's of science in nursing from Missouri Baptist College, both in St. Louis. She's affiliated with the American Association of Nurse Executives and the American College of Healthcare Executives.
"It is exciting to know that I will be playing a key role in leading Children's Hospital of Michigan into the future," says Donovan. "I am humbled to have the opportunity to lead this team of knowledgeable, dedicated, and respected people who are committed to providing the highest quality pediatric care.
Together, we have the ability to change the way healthcare is delivered, not just to our region but across the nation. It is a responsibility I do not take lightly."