DMC Bolsters Leadership Team
Sep 10, 2019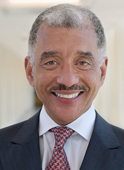 Detroit Medical Center has made key leadership changes as part of ongoing efforts to strengthen its position as the leading health care provider in Detroit.
Conrad Mallett, currently the chief executive officer at Sinai-Grace Hospital, will assume a new role as chief administrative officer for the DMC. In this newly created position, he will focus on strategic relationships with key external stakeholders, functioning as a liaison between the hospital and community.
Mallett's responsibilities include actively engaging the Legacy Board to ensure the appropriate level of stewardship and governance of the DMC. He will work closely with community leaders to help build consumer confidence in our brand and enhance the image of the DMC.
He will develop and implement effective community engagement strategies that connect consumer needs to business capabilities. He will also develop and execute a diversity strategy to position the DMC as an employer of choice, enabling us to attract and retain the best talent available to continually provide compassionate, high-quality and safe care to our communities.
"Conrad has had a tremendous impact on the DMC through his leadership and commitment to our organization. His passion for the DMC and our community, along with the relationships he has built over the years with key community stakeholders, will serve the DMC well in this new role," said Dr. Anthony Tedeschi, DMC's chief executive officer.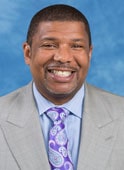 Daniel Jackson will be joining the DMC as the new chief executive officer at Sinai-Grace Hospital. Most recently he served as vice president, administration, with WellStar Health System's Atlanta Medical Center – South, where he previously served as chief administrative officer prior to its acquisition from Tenet.
Jackson brings nearly 20 years of valuable healthcare experience to the DMC, having worked in numerous senior leadership roles, including prior roles with Tenet. He earned a Bachelor of Science in biology from Morehouse College in Atlanta, and a Master of Science in public health administration from Meharry Medical College in Nashville.