Detroit Medical Center Teams With EXOS to Offer Sports Performance Services
Oct 25, 2019

DETROIT — The Detroit Medical Center and EXOS, a leader in human performance, have joined forces to bring nationally recognized performance training programs and services to the Metro Detroit region.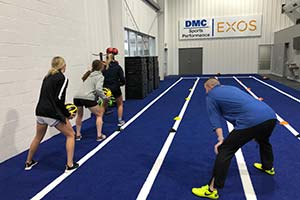 The new DMC Sports Performance powered by EXOS program will launch at Ultimate Soccer Arenas in Pontiac located at 867 S. Blvd. E., on October 24. The program will bring care beyond the hospital walls and into the communities where children and families live, work and play.
Member services include performance assessments, custom training plans, sports nutrition and recovery strategies. These services will complement the expert orthopedic and sports injury medical care provided by DMC Sports Medicine and the DMC Rehabilitation Institute of Michigan.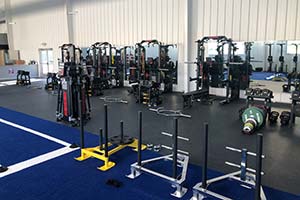 "We are thrilled to be working with EXOS to amplify our sports injury prevention and performance services, meeting families where they are and allowing us to care for more young athletes than ever before," said Patty Jobbitt, chief executive officer of the Rehabilitation Institute of Michigan. "Our focus has always been on keeping athletes on the playing field and out of the operating room. By adding EXOS' performance training expertise, we can focus on not only treating injuries but preventing them from happening in the first place—supporting the whole athlete and helping them raise their game in the healthiest way."
Through customized training, the program supports the performance of athletes of all levels, active adults, sports teams, community groups and employers committed to maximizing team performance via research-based training techniques that help some of the world's top athletes excel.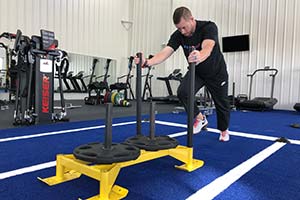 EXOS, which was founded in 1999, emphasizes proactive health and performance for elite athletes, the military, businesses, community groups and sports teams. The company has also trained 12 NFL No. 1 draft picks, 177 first-round draft picks, and 915 NFL draftees, among others.
"We're excited to bring EXOS' proven performance system to a region known for lifestyles that embody performance and success," said Mark Verstegen, founder and president of EXOS. "Metro Detroit is home to an array of excellent youth, high school, college, and professional athletes as well as active adults who are passionate about health and achieving greater performance. Our goal with DMC Sports Performance powered by EXOS is to work with these groups and teams to elevate them to achieve higher levels of success every day."