Detroit Medical Center Hires New Chief Medical Officer for Adult Central Campus Hospitals
Nov 17, 2020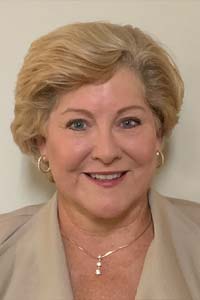 DETROIT — The Detroit Medical Center has named Karen Carbone, M.D., M.B.A., as the chief medical officer for its adult central campus hospitals effective Monday, November 16, 2020.
Dr. Carbone has more than 25 years of experience of progressive professional experience and a proven ability to lead health care transformation. She had served in leadership roles with Beaumont Health, Memorial Hermann Health System in Houston, and at Rice University in Houston and most recently as an Advisor to the CEO with the Dubai Health Authority in Dubai, UAE.
"Dr. Carbone brings a wealth of experience and expertise with her to the DMC. She will be a tremendous asset to our health system and the community, said Karima Bentounsi, chief executive officer for the DMC adult central campus hospitals which include Detroit Receiving Hospital, DMC Harper University Hospital, DMC Heart Hospital and DMC Hutzel Women's Hospital.
She is board certified in anesthesiology with fellowship training in cardiac anesthesiology, she received her training in anesthesiology at Northwestern University and fellowship in Cardiac Anesthesiology at the University of Michigan.
Dr. Carbone received her Bachelor of Arts from Amherst College in Amherst, Massachusetts, her medical degree from the University of Wisconsin, Madison, and an MBA from the Wharton School at the University of Pennsylvania.