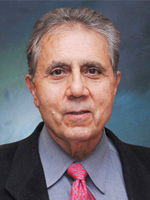 Samir F. Fuleihan, M.D.
Clinical Professor, Anesthesiology, Wayne State University
Clinical Professor, Anesthesiology, Michigan State College of Osteopathic Medicine

Dr. Samir Fuleihan is a Board-Certified Anesthesiologist who completed his anesthesia residency program at Harvard Medical School in Boston, Massachusetts. Dr. Fuleihan's major areas of interest are in postoperative epidural analgesia, preemptive analgesia and sympathetic nerve blocks and treatment modalities for sympathetic mediated pain.
Anesthesiology Residency Program