Family & Friends CPR (Infant/Child/Adult) PLUS Stop The Bleed Training
In response to the current COVID-19 public health situation and out of an abundance of caution, we have made the decision to postpone all classes effective immediately. The health and safety of our patients and staff are always our top priority.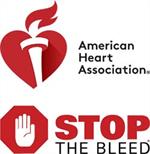 This FREE CPR and Stop the Bleed course is for community members such as parents, grandparents, coaches, babysitters, church members and non-healthcare providers. This is a course that covers Infant, Child and Adult CPR, along with how to help someone who is choking. Taught by the Trauma Coordinator for DMC Huron Valley-Sinai Hospital, this unique course also includes training for the nationally-recognized "Stop the Bleed" program which will give you the tools you need to save someone's life in the event of a serious bleeding injury.
This course provides participants with 2 completion certificates and a handbook (THIS IS NOT A BLS COURSE). The class runs approximately 2 hours in total. Appropriate for ages 13 and up.
Register using the easy registration form on this page, or call (888) 362-2500. The class is free but pre-registration is required.
Compliments of DMC Huron Valley-Sinai Hospital Trauma Services
2020 Class Dates and Times
June 19 - 9:30 a.m.
July 24 - 12:30 p.m.
August 21 - 9:30 a.m.
September 25 - 9:30 a.m.
October 23 - 12:30 p.m.
November 20 - 12:30 p.m.
December 18 - 12:30 p.m.
Instructor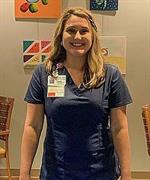 Jessica Mathiak, RN, MSA
Trauma Program Coordinator
By submitting this form you agree to receive periodic health related information and updates. We welcome your comments, questions and suggestions. We cannot give you medical advice via e-mail. To discuss any medical symptoms or conditions contact your physician or other healthcare professional. In the case of a medical emergency, call 911 or go to the nearest emergency room immediately.